DI&WATER中的TOC去除和细菌杀菌,低压UV LAMP
特征
- 用于FPD(FLAT PANEL DISPLAY)工业,工程领域,制药领域,半导体和LCD等其他行业,1ppb单位的TOC(TORAL ORGANIC CARBON)的制造过程中的超纯水也在过程控制 它可以产生严重的影响。
- 用于去除TOC的UV灯用于超纯水以ppb单位分解有机物质。
UV LAMP分解有机键的独特键合环,通过化学反应等过程将其转化为CO 2和H 2 O,从而去除超纯水中含有的有机物质,单位为ppb或更少 被使用。
LINE UP
Model No
Total Length
Arc Length
Power
Lamp Current
Life Time
Main Wave
(mm)
(mm)
(W)
(A)
(Hrs)
(nm)
FNS-145W
1593
1500
145
0.8
8500
185/254
FNS-145W(N)
1593
1480
145
0.8
8500
185/254
FNS-7990W
1566
1466
145
0.8
8500
185/254
FNS-7330W
1583
1470
75
0.425
8500
185/254
FNS-17498
1568
1473
65
0.425
8500
185/254
FNS-17998
1568
1473
65
0.425
8500
254
FNS-17491
855
762
39
0.425
8500
254
FNS-65W(O)
1160
1160
65
0.425
8500
254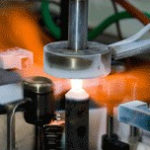 • Low Pressure Lamps - TOC LAMP
Features & Applications
- Low Pressure Hg Lamp for Organic Material elimination in DI water generation for Semiconductor and FPD Manufacturing Facilities
- Production of ultra-pure water
- Waste water disinfection
- Oxidation of harmful materials in water and air
- Ozone Generation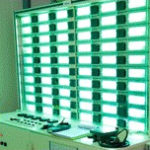 • Amalgam Lamp
Features & Applications
- extremely long life, high power
- unique coation
- insensitive to temperature fluctuations"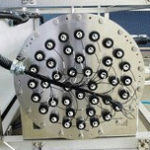 • Super Pure Water Treatment
Features & Applications
- organic matter decomposition system(TOC-UV)
This system decomposes and removes traces of organic matter contained in water utilizing the wavelength (185nm) of UV rays. The treated water's flow channel and chamber's configuration are optimally designed so that UV rays and irradiate effectively. Using this system, organic matter can be decomposed into organic acid or in organic carbonic acid.
This is auitable for treating a comparatively lower concentration of organic matter in the range of several ppb to several tens of ppb.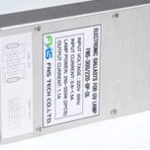 • Electronic Ballast
Features & Applications
- A series of electronic high frequency ballast matched to provide optimal performance with our lamps in a true systems approach.
This extensive line of ballast, covering the gamut of germicidal lamps, delivers all advantages of electronic High Frequency operation.
DI&WATER中的TOC去除和细菌杀菌,低压UV LAMP
特征
- 高纯度石英管(Sio2 99.97%以上)通过使最有效的消毒功率253.7nm的紫外线透过灯而制成。
- 紫外线消毒可以有效地杀灭大多数微生物群体,如细菌,病毒,真菌。
- 利用紫外线的杀菌性能,用于食品,医药,水,医疗,化妆品,电子等各种领域的杀菌方法。
- 根据灯的长度,底座的形状,连接针的数量和配置以及灯的类型,灭菌器也会有所不同。
SPECIFICATION
Model No
Lamp Watt
Total Length
Arc Length
Lamp Current
254nm Output
Life Time
(W)
(mm)
(mm)
(A)
(㎼/㎠)
(Hours)
G36T5
41
842
762
1, 4 Pin
130
8,000
G64T5
75
1,554
1,474
1, 4 Pin
220t
8,000
G67T5
79
1,630
1,550
1, 4 Pin
225
8,000
* 254 nm的测量距离:1 M
*可以生产除上述标准以外的产品。
*由于杀菌灯的紫外线对眼睛和皮肤有害,请不要直接用肉眼看到点亮的灯或触摸皮肤。